Pickup and Repair
Computer Service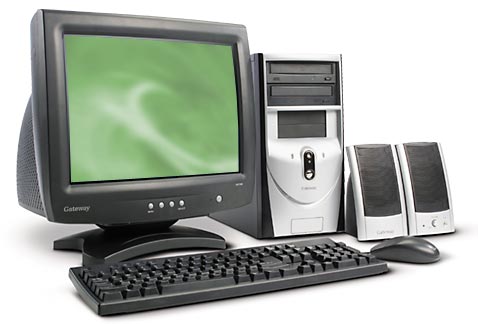 Welcome to Pickup and Repair Computer Service. We are a group of experienced and trained computer professionals that believe we can offer best solutions to problems. We are a non profit organization that offers a service in our community and employs the handicapped. Our prices for service and used computers are very competitive and perhaps the lowest in the Northshore area of Massachusetts. We will also come to your home and pick your computer up for service for free if you are in our area.
We specialize in guaranteed repair, very affordable used computers with warranty, and website design . Our technical/repair staff has the proper certifications in computer repair and degrees in computer science from accredited institutions as well as years of experience in installations, virus removal, and repair of parts.
SPECIAL COMPUTER FIX!!
(COMPARE TO STAPLES FOR $75 THAT DOES NOT PICK UP OR OFFER DISCOUNT)
PC REPAIR $70 FLAT FEE, PICKUP AND DELIVERY AVAILABLE
(SENIOR CITIZEN CONSIDERATION)
-OPERATING SYSTEM WITH ALL UPDATES INSTALLATION TO GET COMPUTER
WORKING PROPERLY
-VIRUS, SPYWARE, AND ADWARE REMOVAL
-DATA BACKUP FROM HD TO HD OR CD/DVD+R
-MINIMUM CHARGES FOR ADDITIONAL PARTS AND INSTALLATION

WE ALSO OFFER:
-COMPUTER EQUIPMENT REPAIR OF ALL SORTS
-REASONABLY PRICED USED, NAME BRAND, AND NEW COMPUTERS AS WELL
MOST PARTS

IF YOU NEED REPAIRS AND WE CANNOT FIX ON YOUR PREMISES, WE CAN PICKUP AND DELIVER YOUR COMPUTER IF YOU LIVE IN SALEM, SWAMPSCOTT, MARBLEHEAD, BEVERLY, AND LYNN. (SOME EXCEPTIONS CAN BE MADE AND PICKUP IS AVAILABLE OUTSIDE OF THE AREA FOR AN ADDITIONAL FEE)
THE MINIMUM CHARGE IS $25.00 FOR A HOUSE CALL FOR DIAGNOSIS WHICH IS NOT CHARGED IF NEW OPERATING SYSTEM MUST BE INSTALLED.

WE ARE OPEN FROM 9AM TO 6PM MON-SAT AND AVAILABLE FOR EMERGENCY REPAIR.
SPECIAL ON COMPUTER SALES!!
DEALS ON GOOD, USED COMPUTER SYSTEM
Tower, Monitor, with Mouse and Keyboard $60
Monitors and Printers Available
MORE ABOUT COMPUTER AND PARTS SALES
Pickup and Repair
Computer Service
Salem, MA 01970
978-741-2709
---